Boost your brand with the power of film
Creative agency and film production company


All your creative film-making needs in one place.
We are a creative agency & film production company that offers advertising concepts, campaign direction, film production and animation. Our mission is to create strong communication that boosts our clients' brands and results in long-term relations.
The journey to become market leader
"Humble, loyal & competent. Prolounge delivers high-quality work that drives results." Johan Saxne, Head of Marketing
BOOST CONVERSION, REACH AND AWARENESS
"PERSONALIZED FILM – THE GAME CHANGER IN DIRECT MARKETING" TAILOR UNIQUE FILMS TO EACH AND EVERY VIEWER



Wide-range creative services
We have all key resources in-house to craft film and communication effectively.

Creative ideas & concepts

CAMPAIGNS / SCRIPTS / STRATEGY

Creative ideas & concepts

Through a collaborative process of brief analysis, comprehensive research, and conceptualization, we generate innovative ideas for film projects.

Moreover we go beyond film by providing additional takeouts for print, digital, PR and various other platforms where you engage with your audience.

Compelling film scripts.
Omni-channel communication concepts.
Film strategies.
Takeouts for other platforms.
COMMERCIAL / BRANDING / INFORMATIVE

FILM PRODUCTION

With a dynamic team of experienced professionals, we specialize in creating captivating commercials, brand videos, infomercials, and more. Our workflow spans the full 360 degrees of filmmaking: from pre-production through to post-production.

Prolounge owns a fully equipped film studio and have the capacity to shoot on location both in Sweden and internationally.

Key resources in-house.
Large film studio.
Mobile with agile film professionals.
Advanced editing and post-production.
Dedicated client resources.
COMMERCIAL / EXPLAINERS / BRANDING

2D / 3D ANIMATION

Full range of animation services, from hand-drawn illustrations and stylistic 2D animation to advanced 3D animation.

Whether it's for commercials or informative videos, our skilled team can assist with script writing, storyboarding, design, animation, and final editing of films.

Let us bring your ideas to life through the magic of animation.

Wide range of animation styles.
Key resources in-house.
Script writing.
Editing and post-production.
CAMPAIGN / EDITORIAL / PACKSHOTS

STILL PHOTOGRAPHY

Capture the perfect moments alongside your film productions with our still photography services.

Whether on location or in the studio, we offer commercial and editorial photography that seamlessly integrates into the film production process.

Packshots
Concept shots
Portraits and editorial
In sync with the film production
RADIO / MUSIC PRODUCTION / VOICEOVERS

AUDIO PRODUCTION

Streamlined audio production seamlessly integrated with your film project and communication concept. We make your brand heard!

Voiceover and branding.
Original music composition.
Audio advertising and more.
Specialized Casting Services

BRAND AMBASSADORS / NEGOTIATION

Specialized casting services

Create synergies between brands and brand ambassadors! Our team can handle the entire casting process, from initial selection to negotiation and contract development, ensuring a smooth and efficient collaboration.

Negotiation and contract.
In sync with film production.
Acclaimed artists.
Now seeking 3 bold clients who want to work forward-thinkingly with film.
We are a creative agency and film production company that works with a few selected clients in long-term relations. Please send us a message if you're interested to know more.

Hats to keep production costs under control.
Our patented hat system* is a creative approach to teamwork that involves team members taking on different roles or "hats" to cover all aspects of the project. This system helps to ensure that the project succeed while keeping production costs under control.

*Not really patended, but we like to think we're kind of unique in utilizing this system. 3D Artist Administrator Casting Director

Chief Executive Officer Cinematographer Client Director Colorist Costume & Styling Creative Director Crew Director Drone Operator Editor First Assistant Director Gaffer Illustrator Mood Manager (Craft) Motion Graphics Artist New Business Manager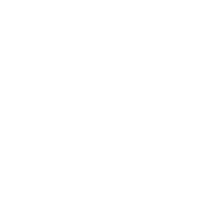 Producer Production Manager

Props maker Scenographer Script Writer Sound Designer Sound Engineer Still Photographer Technology Developer Visual Effects Artist
Meet the creative agency
With many hats.
You don't need big teams to do mighty films.


Contact our talented people
Where we lay our hats
Västerås
Sigurdsgatan 8
Production office – Film studio – Postproduction
Stockholm
Söder Mälarstrand 65
Office – Project Management – Ideation
SIGN UP TO OUR NEWSLETTER AND STAY IN THE LOOP
Since you've scrolled this far you might as well get the long text about us
Once upon a time there were three guys who loved film. They loved film so much that they decided to start a company together. A company that (as you might have guessed) would make films. PROLOUNGE was born – in the small town of Västerås, SWEDEN.
As it often happens when you're truly passionate about something it went well. It didn't take long before they had a range of clients and could truly call themselves a production company. But as important as producing great stuff was having a good relationship with their clients was equally important. Whether IT was big or small clientS THAT wanted commercials or corporate films.
This also meant that they put great emphasis on developing a smooth workflow. For those who came into contact with ProLounge, it meant having few contact persons, great flexibility, and of course excellent films.
The clients who visited also noticed the unique art adorning the walls of their office. Row after row of hats in various shapes and designs. If you asked one of the ProLoungers, you would find out that it was a way to illustrate the employees' expertise. For each specific expertise they were assigned a hat. Since several people had expertise in different areas, one person could have multiple hats. They simply switched to the hat that best suited the occasion.
The team called this the Hat System And the clients cheered because it was MUCH MORE cost-effective for them. As they say, "Too many cooks spoil the broth," or in this case, "The fewer directors, the better the film."
From humble beginnings in Västerås, Prolounge's growth is a testament to their commitment AND PASSION, and the strong relationships they have forged with clients. Today THE TEAM still loves film just as much as THEY did IN THE BEGINNING AND HAS PRODUCED OVER 3 000 FILMS FOR CLIENTS ALL OVER SWEDEN AND INTERNATIONALLY. You can see part of the results here ABOVE. PROLOUNGE WILL be happy to show you the rest when YOU meet.
PROLOUNGE – ESTABLISHED 2006

prolounge.se
vimeo.com/prolounge